---
About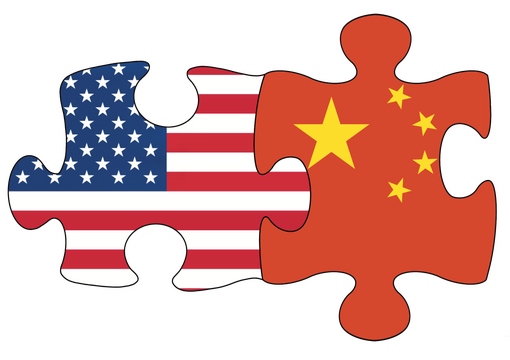 The China-America Student Conference (ChASC) is a thirteen-day academic and cultural exchange program that brings together an equal number of students representing the United States of America and China for off-the-record discussions of the future of the bilateral relationship.The program is student-run and student-led, allowing for full and frank conversations to occur between emerging young leaders from both countries. Over the course of this intensive and immersive exercise in people-to-people diplomacy, participants will form powerful friendships that will go on to serve as bridges across the Pacific for generations to come.Inspired by and continuing the 85-year long legacy of the Japan-America Student Conference's 1934 founders, ChASC seeks to promote friendship, trust, and mutual understanding through international student interchange. By empowering and inspiring the next generation of US-Asia leaders to value cooperation and dialogue, ChASC aims to instill in participants a lifelong dedication to the pursuit of peace, openness, and regional stability.
---
The second China-America Student Conference (ChASC) will take place in person from July 29th to August 9th, 2022 in San Francisco, California. Pre-conference meetings will take place following acceptance at times that are accommodating to students located in Asia and the United States.To accommodate for health and safety concerns in the COVID-19 pandemic, this year's conference will be hosted in a hybrid model that allows Delegates to attend in-person or through a virtual component.Up to 30 college and graduate students, with an equal number representing China and the United States of America, will have the unique opportunity to engage in academic, cultural, and professional exchange during the program. They will participate in lectures, seminars, discussion groups, and cultural activities alongside their peers.Throughout the conference, delegates are to discuss, explore, and collaborate on several pressing bilateral and global topics with specific relevance to both America and China.
— Planned topics include diplomacy, AAPI hate, technology, and professional development.
— Program examples include discussions with representatives from the U.S. Department of State, visits to company headquarters such as Google and Baidu, tours of national laboratories, as well as panel discussions from local organizations.ChASC seeks to achieve a diverse delegation, and all majors and academic levels are welcome to apply.
— The official language of the conference is English.
— No prior experience with Chinese Studies or Chinese language is necessary.
— An in-person participation fee of $2,000 will include lodging, all conference activities, catered meals, a meal stipend, transportation, etc.
— The virtual participation fee will be $500.
— Scholarships and payment plans are available. For more information, please contact an EC.
---
The Second ChASC Executive Committee
International Student Conferences, Inc. (ISC) believes in student-run, cross-cultural conferences. Two Chinese and four American student representatives are currently planning and implementing the Summer 2022 Conference.Following tradition, the Executive Committee (EC) for the Second ChASC was peer-elected by the First ChASC student delegation. Each year, EC members work together to organize all aspects of the conference such as recruiting delegates, arranging housing, and facilitating other scholarship, service, and fellowship programming activities. Serving as an EC member presents a unique leadership opportunity for any motivated student to develop resume-building skills in team collaboration and event planning with public, private, and community partners.
Chinese Executive Committee Members
American Executive Committee Members